Brotherhood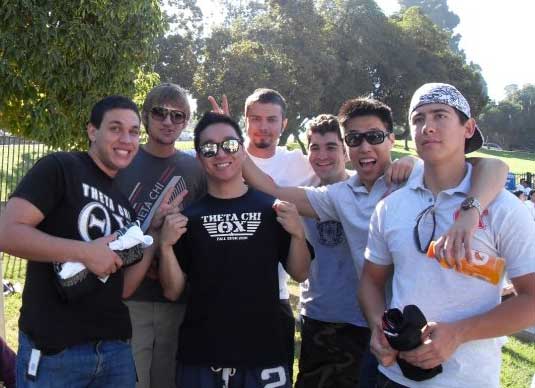 Theta Chi Fraternity is one of the oldest and largest men's fraternities in North America today. Our past is indeed proud, reflecting a society founded by two young idealistic cadets. For 46 years, Theta Chi was but one chapter, Alpha at Norwich University. Our growth from 1902 and over the next century is a tribute to the standards, ideals, and objectives of those cadets and over 161,000 men who have followed them and taken the vows of Theta Chi Fraternity. Those ideals and standards are as attractive and as meaningful today as in 1856. Our growth and expansion demonstrate that there are many thousands of young men who join our chapters and colonies each year to share in that brotherhood. Theta Chi Fraternity is a force, for today and for the future. Each man who joins our ranks contributes in many ways to the strengthening of our brotherhood, our chapters and colonies, and our traditions.
If our founders, Frederick Norton Freeman and Arthur Chase, could see us today, surely they would be pleased. We are the international organization they envisioned, and we have kept inviolate the ideals and concepts that they held so dear. From our ranks have come leaders in industry, the sciences, law, medicine, education, military, and government at all levels. Many thousands of our alumni have carried the tradition of the Helping Hand into their neighborhoods, places of worship, communities and local organizations, to share their leadership skills with others.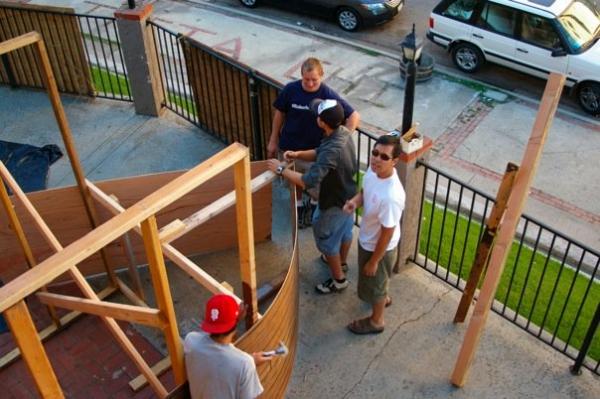 Theta Chi Fraternity exists to serve a need for young men of character, principles and ideals to associate with each other. Our chapters and colonies are laboratories for leadership. Our undergraduates grow, mature and develop through interaction with other outstanding young men. Most importantly, our chapters and colonies provide the support for excellence that is sorely needed today on campuses. That brotherhood comes in a wide and diverse variety of shapes, sizes, forms, colors, and fashions, but it reflects the concept of the Helping Hand -- that the most important duty that we have is to assist others, especially in time of need. Young people today are in need of that support, perhaps more than ever before. Theta Chi fraternity squarely meets that need.
The brotherhood of Theta Chi Fraternity! It has spanned over 150 years and over 215 chapters, yet it remains as bright and as unique as it was in 1856.
Chapter History
The Beta Alpha Chapter of Theta Chi started with the founding of a local fraternity, Delta Mu Sigma, at University of California Southern Branch on Vermont Avenue in Los Angeles in 1926. The fraternity rented a house on Berendo Avenue.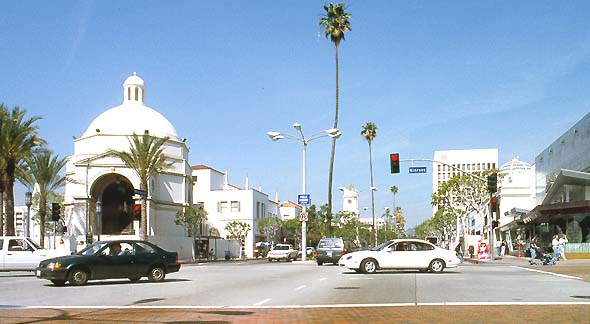 Upon the college's move to Westwood, abandoning its original location which would later turn into Los Angeles Community College, the fraternity rented the second floor of a duplex at 510 Veteran Avenue while the first floor was occupied by the members of Lambda Chi Alpha fraternity. Brothers enjoyed shooting jack rabbits from the balcony as the UCLA campus was no more than Founder's Rock, Royce Hall, and Powell Library surrounded by bean fields. There was no Westwood Village or even Bel Air. After the fraternity petitioned Theta Chi to become a chapter, Nick Huntley (Alpha '07) pushed for its approval.
Despite objections from the eastern establishments, Beta Alpha was founded on April 10, 1931 in the Mayfair Hotel in Los Angeles. The first initiate was Gage Vaughn, an alumnus of Delta Mu Sigma who was instrumental in the founding of that organization. The first president of Beta Alpha was Walter Tait.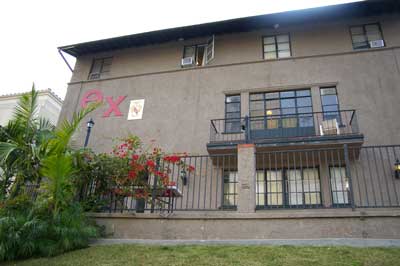 As Westwood grew in spite of the Great Depression, Beta Alpha elected to purchase property at 663 Gayley Avenue from Janss Investment Corp. The asking price for the lot had dropped from $40,000 to $12,000 as a result of the Depression, and Beta Alpha chapter purchased the property with the aid of a loan from National Headquarters for $10,000. Construction of the chapter house was completed in the late summer of 1941. Shortly thereafter, the chapter house was rented out to the US Military for the duration of World War II as nearly all male UCLA students were drafted. Upon the end of the war, thousands of ex-GI's poured into UCLA and the fraternity was re-opened. Some tension existed between the older veterans and incoming freshmen.
During the 1950s, fraternities on campus prospered, and Theta Chi was home to many members of the UCLA football team. A swimming pool was installed at the chapter house in 1957. Dave Holmes, former president of the Alumni Corporation, was Chapter President 1958-1959. By the end of the '60s, the tide had changed. The brothers' failure to rush or maintain a strong brotherhood in conjunction with the Vietnam War plunged Theta Chi into the "Dark Ages" along with many other campus fraternities. Ownership of the house was transferred from the Beta Alpha Alumni Corp. to the National Board of Trustees to keep Bank of America from foreclosing on the mortgage.
By 1973, the house was back up to 35 members. However, the house had fallen into disrepair and many traditions were lost. A tremendous rebuilding effort went into effect and continued through the '80s. The remainder of the decade proved to be a period relatively free from University involvement regarding fraternity affairs. Many fraternities threw "All-U" parties and extended bids throughout the academic year.
The Alumni Corp. was re-established and in 1981 Beta Alpha celebrated its 50th anniversary on two separate occasions. The 1984 Summer Olympics held in Los Angeles were the highlight of the decade. In came the "era of accountability" with chapter insurance rates increasing by 367%. The back stairs of the fraternity house had to be replaced at a cost of $12,000. UCLA tried to unilaterally impose "direct affiliation" on campus fraternities but was forced to compromise by the newly formed "Alumni IFC." Beta Alpha subsequently reached 100 active members for the first time in 1988.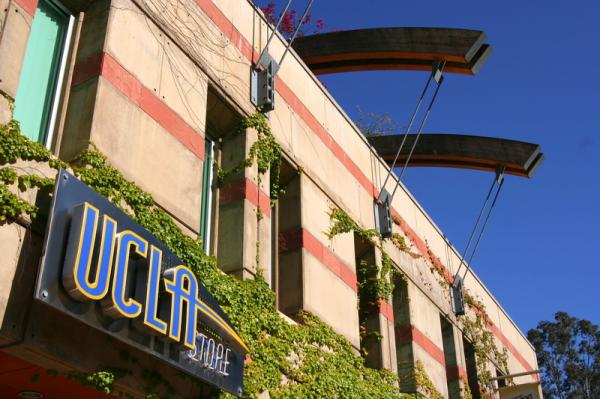 The '90s have brought about a wave of change. The neighboring two apartment complexes on Gayley Avenue were replaced with an immense courtyard complex. Its construction caused a major slip in the foundation of the chapter house and cracked the swimming pool. The pool was replaced with a basketball court in 1992 after a monetary settlement.
Drastic changes in Greek life at UCLA have occurred. Rush has become an increasingly competitive effort and many fraternities have had no choice but to fold completely or relocate for financial reasons. Beta Alpha is still 65 members strong and continually receives awards for its participation in campus activities such as Spring Sing and Homecoming.
Written by Brett Poirier from chapter references and a letter dated October 10, 1993, and by Walter J. Tait who graduated from UCLA in 1931 and joined Theta Chi as a Delta Mu Sigma alumnus.
National History
Theta Chi Fraternity was founded on Thursday, April 10, 1856 at 9:00 p.m. in the Old South Barracks on the campus of Norwich University in Norwich, Vermont, by two military cadets, Frederick Norton Freeman and Arthur Chase.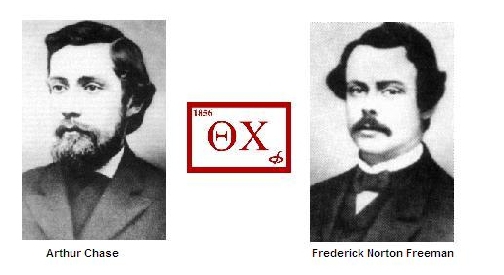 A third man, Egbert Phelps, is considered to be the "assistant founder" for lending his help and advice to Freeman and Chase although he was never an undergraduate member himself (he was a member of the Chi Psi Fraternity). The first initiates after the founders were Edward Bancroft Williston and Lorenzo Potter. The early history of Theta Chi Fraternity is closely connected with the history of Norwich University. In 1866 a massive fire devastated the university, completely destroying the Old South Barracks. This disaster prompted the university to move from Norwich, Vermont to its present location in Northfield, Vermont. During fall quarter in 1881, Norwich University was reduced to only 15 students and Theta Chi membership was reduced to one undergraduate member, James M. Holland. In November of that year, Phil S. Randall and Henry Hersey approached Holland and insisted that they be allowed to join Theta Chi; Holland agreed, thus saving the Fraternity from extinction.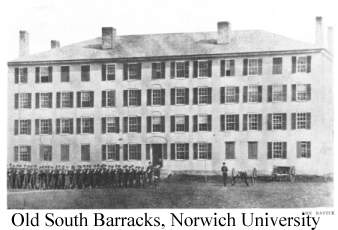 The Fraternity was incorporated in Vermont in 1888, and acquired its first chapter house two years later. However, it remained a single entity for forty-six years until the Beta Chapter was installed at Massachusetts Institute of Technology in 1902. A Grand Chapter was organized in 1908 to direct the fraternity and promote its growth. In 1942, Beta Kappa Fraternity joined Theta Chi Fraternity, bringing 16 undergraduate chapters and approximately 6,000 undergraduate and alumnus members into the ranks. The Foundation Chapter was established in 1953 as a charity to provide educational scholarships and assistance. In 1965, the Zeta Gamma Chapter was installed at the University of Alberta in Edmonton, Alberta, Canada, making Theta Chi an International Fraternity.
Initially, the Alpha Chapter and Grand Chapter volunteered to maintain all records of the Fraternity until 1923, when the first Executive Office was established in New York City. In 1928, the headquarters was moved to Huntington, West Virginia. In 1932, the headquarters moved again, this time to Trenton, New Jersey. Since 1990, Theta Chi Fraternity's international headquarters have been located at 3330 Founders Rd, Indianapolis, Indiana.
Theta Chi Fraternity currently has over 130 active chapters, as well as 7 colonies and interest groups across the United States and Canada and has initiated over 170,000 members since its founding. It is a member of the North-American Interfraternity Conference. As of May 2007, Theta Chi was the 9th largest collegiate male fraternity. Hazing has been prohibited since 1920, and in 1998 undergraduates and alumni of the fraternity mandated that nearly all undergraduate chapter houses be alcohol-free by 2003.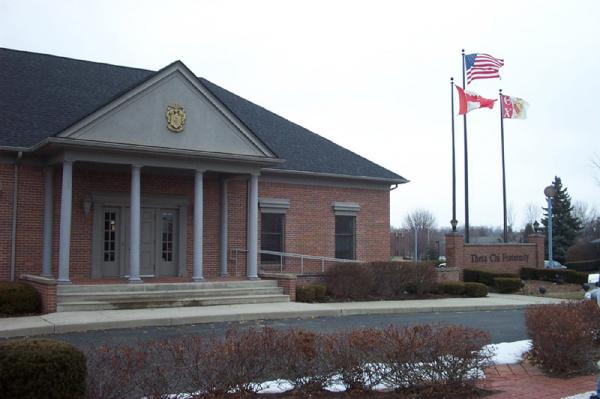 In June 2006, Theta Chi's 150th Anniversary Convention was held at the Norwich University campus in Northfield, Vermont, with keynote addresses by the Governor of Vermont and the president of Norwich University.
Today, Theta Chi Fraternity's undergraduate members are extremely involved, on their respective campuses with a multitude of leadership organizations, holding membership and positions of leadership in Omicron Delta Kappa (ODK), the Order of Omega, Student Government Association (SGA), Phi Beta Kappa, NCAAathletics, and multiple philanthropies, including the Children's Miracle Network, the American Red Cross, Relay for Life, as well as various organizations that support the U.S. military overseas.
Philanthropy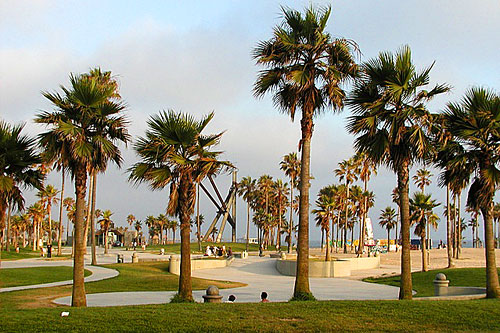 Theta Chi's philosophy toward philanthropy and community service is that by assisting others we can achieve a stronger, more unified brotherhood, and at the same time reap personal benefits such as a sense of accomplishment and higher self esteem. All of our brothers exhibit a sense of self-worth after helping someone, whether the help is one on one, or communal. Beta Alpha Chapter as a whole understands the true meaning of Theta Chi as standing for the Helping Hand and extending that hand to all needs, varying from academic, environmental, or social.
Contact
Please enter your contact details below:
Sitemap
Recruitment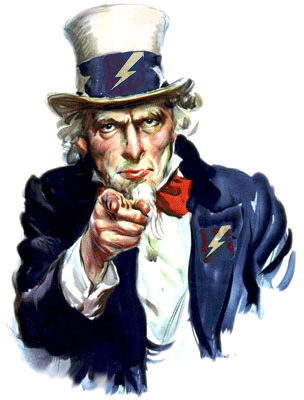 Fall 2012 recruitment begins on the evening of Tuesday, September 25th and concludes on Saturday, September 29th. Please contact Recruitment Co-Chairs, Austin Tate at atater1092@ucla.edu or Andy Liu at andyliu1990@aol.com, for details.
All events will be held at the Theta Chi Fraternity Chapter House located at 663 Gayley Avenue (across from the Ronald Reagan Medical Center).
About Rush
Rush generally takes place during the first week of each quarter. Every night of this week there is a different event and catered food.
Some of the events we have done in the past include:
Poker
Slingshot Paintball
Car smash
Hookah
Human Hamster Ball
Sumo Suits
Video Game Tournaments
The catering has included Chipotle:
In-N-Out
Dominoes
BJ's
Roscoes
Enzoes
Italian Express
Subway
Each rush period we also have an invitation only Alumni dinner. This generally takes place on the last night of rush. Numerous successful and prestigious alumni come to talk about the benefits of joining Theta Chi. This event is catered and has a strict dress code.
Shortly before each rush period, a rush calender with events and food will be posted.
If you have any questions about rush, see our Rush FAQ below:
Rush FAQ
What's Rush?
Rush is a week long period in which prospective members come to the house and meet the brothers. Food and an event accompany rush each day.
What's the Point?
The purpose of rush is for you to come to see how you get along with the brothers of the fraternity. As a result of this you can be assured that this is the right fraternity for you.
What Questions Should I Be Asking?
Before joining, the most important questions to ask yourself are:
Are these the right guys to be my brothers and my friends?
Can I see myself being a member of this fraternity?
What's a bid?
A bid is a formal invitation to join the fraternity. It's just a piece of paper with the chapter name and your name, inviting you to become a pledge of our fraternity.
If you accept a bid, you agree to two things:
You will not accept a bid from any other house during this rush period.
You will start the pledge process. (Generally starts the week after rush)
Please note:
By accepting the bid, you are not a member of the fraternity.
Once rush is over you will become a pledge for one quarter and you can de-pledge at any time, for any reason.
If we feel you are not made for the fraternity we can kick you out.
What's Initiation?
Initiation is when you become a full brother of the fraternity with all the benefits that go along with it.
How Long Does it Take to Be Initiated?
This can vary, but generally pledges are initiated at the end of the quarter in which they pledge.
Rush Events
Fall 2012 recruitment begins on the evening of Tuesday, September 25th and concludes on Saturday, September 29th. Please contact Recruitment Co-Chairs, Austin Tate at atater1092@ucla.edu or Andy Liu at andyliu1990@aol.com, for details.
Scholarship
The Beta Alpha Alumni Association of Theta Chi Fraternity, Inc. invites incoming UCLA students to apply for The Helping Hand Scholarship. Recipients of full Scholarship benefits will receive housing, textbook reimbursement, and cash, with a combined value of around $11,500 off the cost of living in the dorms. You're welcome, parents!
Please click here for view the application.
To download the application, right click here and choose 'Save As'.